News
Roadmap for Open Science approved by the Italian National Research Council
31 May 2023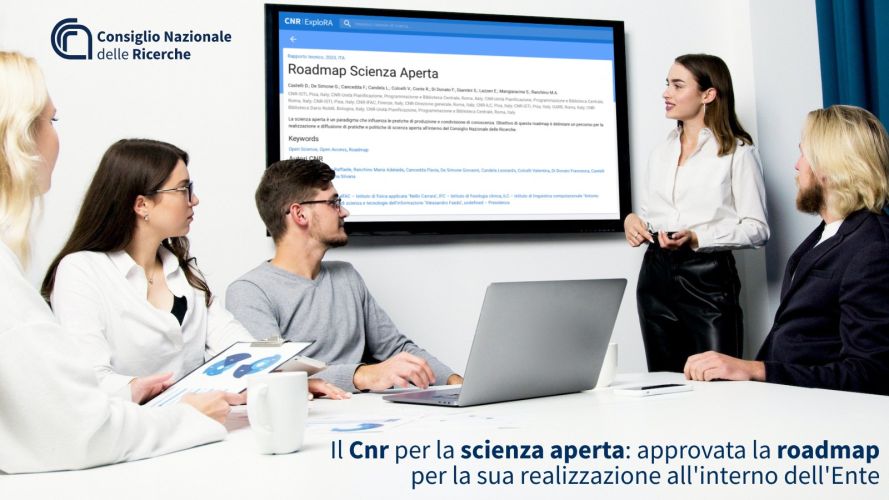 On April 28, 2023 the Italian National Research Council (CNR) approved the Roadmap for Open Science.
The objective of this roadmap is to outline a path for the implementation of open science practices and policies within the CNR.
It was written by members of the CNR Open Science Working Group* and follows the signing of the Agreement on reforming research assessment by CNR in November 2022, by which the organisation committed to implementing the core commitments of the Agreement.
The roadmap is structured following five areas of intervention:
Research outputs
Research assessment
Research infrastructure for Open Science
Training and support
Organisational framework
For each area the context, the objectives and a plan for action at the institutional level are provided.
The roadmap is available in Italian language:
*Donatella Castelli; Giovanni De Simone; Flavia Cancedda; Leonardo Candela; Valentina Colcelli; Raffaele Conte; Francesca Di Donato; Silvia Giannini; Emma Lazzeri; Silvana Mangiaracina; Roberto Puccinelli; Maria Adelaide Ranchino.
Written by
Lottie Provost
This email address is being protected from spambots. You need JavaScript enabled to view it.