News
Inside stories from the pilot studies: Assessing openness at National level in Finland
26 September 2023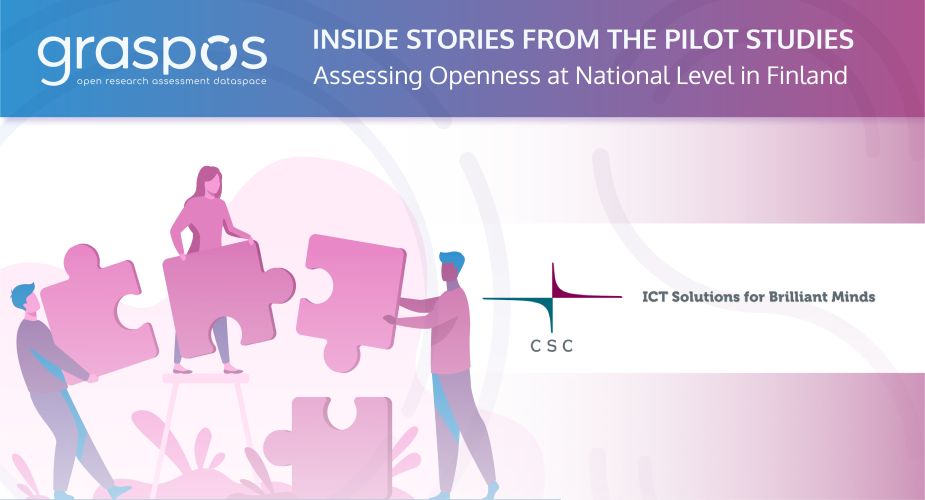 THE INSIDE STORIES PROVIDE INSIGHT INTO THE GRASPOS PILOT STUDIES, PRESENTING THE AIMS AND CURRENT STATUS OF THEIR ACTIVITIES. LEARN ABOUT WHAT THE PILOTS ARE UP AND HOW THEY AIM TO BRING OPEN SCIENCE AND RESEARCH ASSESSMENT TOGETHER.
In this edition, Laura Himanen from CSC - IT Centre for Open Science answered our questions regarding the pilot focused on Assessing openness in research activities at national level in Finland.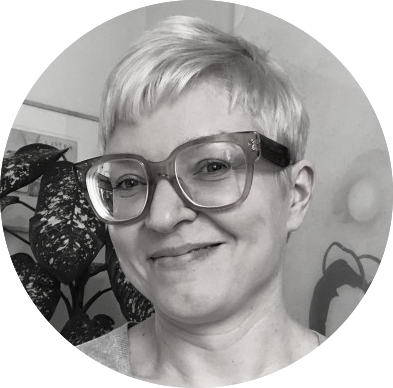 Can you tell us about the pilot you are WORKING ON in GraspOS?
Research.fi is a service offered by the Finnish Ministry of Education and Culture that collects and disseminates information on research conducted in Finland. Its purpose is to provide an overall picture and a comprehensive information base of the research produced in Finland. Research.fi improves the location of information and experts on research and increases the visibility and societal impact of Finnish research. At the moment, Research.fi contains information on the Finnish research system, publications by Finnish organisations, projects funded by public and private research funders, information on researchers operating in Finland and their research activities, and statistical information on the development of research resources and impact.
Why was this particular pilot selected and how does it contribute to the co-development of an Open Science-aware Responsible Research Assessment system within funding agencies and national stakeholders operating infrastructure coordination in Finland?
Research.fi is a national Current Research Information System (CRIS), and provides GraspOS an opportunity to pilot more Open Science-aware ways of looking at research activities on a national, organisational, sectoral and individual level. As part of our pilot we will also include the views and experiences of national research funders in terms of their needs for more Open Science-aware evaluation.
Why do you think this pilot is important for the broader Open Science context?
"considering all disciplines as well as sectoral differences is necessary, and this requires thinking about Open Science in a very broad sense"
When dealing with a national CRIS, considering all disciplines as well as sectoral differences is necessary, and this requires thinking about Open Science in a very broad sense. Also, Research.fi not being an evaluation system or a tool, the questions we seek answers to are slightly different, for example, which aspects or elements of Open Science should be shown on a national, organisational, sectoral or individual level, and why - in line with the purpose of Research.fi.
How will this pilot contribute to the main aims of the project? 
Research.fi will adopt and adapt the Openness Profile to its researchers' profile which will provide feedback from a number of individuals from different contexts within the Finnish research community on the appropriateness of different types of activities as well as indicators and metrics. We will enrich metadata using the tools and services developed in GraspOS to support the improvement of indicators and metrics in terms of quality, scope and provenance. We will also co-shape API's of the Federated Open Metrics Infrastructure to populate Research.fi.
Who are the main actors involved and why are they important within the Open Science and Responsible Research Assessment context of the pilot? 
Internally, at CSC, the people who are responsible for the maintaining and developing of Research.fi. External stakeholders are represented by the Steering group. The Steering group is comprised of representatives of Finnish research performing, funding and supporting organisations.
One last question: How aware of Open Science and Responsible Research Assessment is the sector the pilot is taking place in?
This pilot operates in the wider context of research information management, and considering how research information management plays a crucial role in research assessment, it is fairly surprising how little the documents guiding the reform on research assessment (i.e. Agreement on reforming research assessment, DORA, Metric Tide, Leiden Manifesto) have to say about it.
Responsible research assessment principles emphasize the importance of recognizing diversity in research activities and practices, as well as prioritizing qualitative assessment and avoiding inappropriate use of metrics and indicators. Unfortunately they offer very little guidance on how to collect new types of information to support the assessment of diverse activities and practices, even less on how to utilize new types of information in assessments. So within this sector there is a lot of development work to be done in terms of defining what these new types of activities and practices could be, how can information be collected on these new types of activities and practices in a reliable way, and finally, how can new types of information be stored and utilized in a meaningful way.
Thank you, Laura!
Written by
Lottie Provost
This email address is being protected from spambots. You need JavaScript enabled to view it.